[ online tests for foothill guitar classes ] [ Mus14 MIDI files ] [ Foothill Fine Arts and Communications ] [ Mike's Foothill page ]
Welcome
to
GuitarLand

for Mac:11kHz greeting(90K) 5.5kHz greeting(48K)
for PC:11kHz greeting(90K) 5.5kHz greeting(48K)


New!!
This site, features guitar and music related stuff. Currently the open attractions are "GuitarSeminar", (an online guitar lesson service courtesy OpenMind publishing), "In Concert" and "EartrainingLand", a series of short online eartraining tests.
We hope you enjoy your visit to GuitarLand.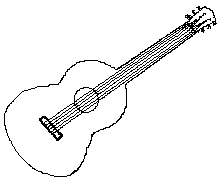 ---
---
---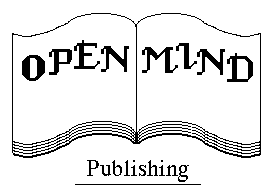 Logo Music(140K)

On Line
Guitar
Lessons


The three guitar lessons presented at GuitarSeminar are an experiment in online music education courtesy of OpenMind Publishing. Please E-mail us if you have comments regarding these pages (No, we're not asking for any money!!), OpenMind owns all copyrights to these documents. Do not remove the copyright notices on any OpenMind document ... blah blah blaa....
... if you enjoy these lessons tell your friends, tell us!!, We can even take the criticism and suggestions on how could they be improved, etc. We're particularly interested in how long it takes to load the sound files in various systems. Is this really viable or just a novelty.? If you do give us some feedback (please do) include info regarding your modem baud rate and other relevant stuff. Use Mike Sult's E-mail, he knows us personally, Thanks.
---
---

On Classical guitar, Mike Sult performs Canarios by Gaspar Sanz (1640-1710)


This version of a popular Spanish dance form was originally published in Sanz's Instruccion de Musica Sobre la Guitarra Espanola, which hit the streets in 1674. Of particular interest are the 6/8 vs. 3/4 cross rhythms that are sprinkled throughout the composition.

for Mac:
5.5kHz Canarios (460K) aiff


!!! Warning !!!
Message from GuitarLand Park Rangers:
I hope we don't hurt Mike's feelings, but we must warn you that this is a large Sound file. Depending on your system, it may take a few minutes to download! Are you sure you want to wait?
NoneTheLess, we hope you enjoy your visit to GuitarLand.


for PC:
---
---
Professor Stoneears thrills you with Music Theory
Professor Stoneears talks politics

From: GuitarLand park rangers:

The professor has send himself into a catatonic state talking about how the Beatle song "Because" uses that old Beethoven trick of treating the Augmented 6 chord as a dominant seventh then modulating to a key a half step above the original tonality. It still sounds great after all these years. "I wonder if John Lennon was aware he was using a classical/romantic era harmonic treatment." he wondered to himself casting him deeper and deeper into irrelevant Rock/Classical comparisons. "Yeah, I think Mars, (the bringer of War) by Holst is the first heavy metal composition", his eyes glaze over... Hopefully we can wake him in time for the Music theory party!!
---
---
| | | |
| --- | --- | --- |
| | EartrainingLand | |
The following 'Gimme the Quiz' button takes you to a short eartraining quiz. In order to hear the quiz you must have a midi plug-in or helper of some kind (quicktime, MIDPLUG, Crescendo etc.) If you do not currently have one, you can use the links below to get a copy.

If you already have a midi player, please try out one of the Eartraining quizzes.
EartrainingLand Testing Area
The following table tells you which tests are currently available. Use the menu next to the 'Gimme the Quiz' button to select the test.
ETQuiz1
Melodic Intervals - ascending
ETQuiz2
Melodic Intervals - descending
ETQuiz3
Harmonic Intervals
ETQuiz4
Scale Recognition

| | |
| --- | --- |
| ETQuiz5 | Triads |
| ETQuiz6 | Harmonic Cadences |
| ETQuiz7 | Harmonic Progressions |
| ETQuiz8 | Seventh Chords |
---
---
Visitor's Bulletin Board
Under construction
---
---
---
MIDI Files
[ Mus14 MIDI files ]
---

&copy 1997 Mike Sult / OpenMind Publishing
---
[ Mus14 MIDI files ] [ Foothill Fine Arts and Communications ] [ Mike's Foothill page ]

---
Send comments to: mikesult@guitarland.com